Hi hotgluers!
Welcome to our monthly hotglue melt - we have got some awesome updates to share!
Product Updates 🚀
New bi-directional flows 🔃
We're excited to announce a new way to set up your flows. Instead of connecting to "sources" or "targets," your users can now connect to any available "connector" in the dashboard and run jobs both ways for that tenant.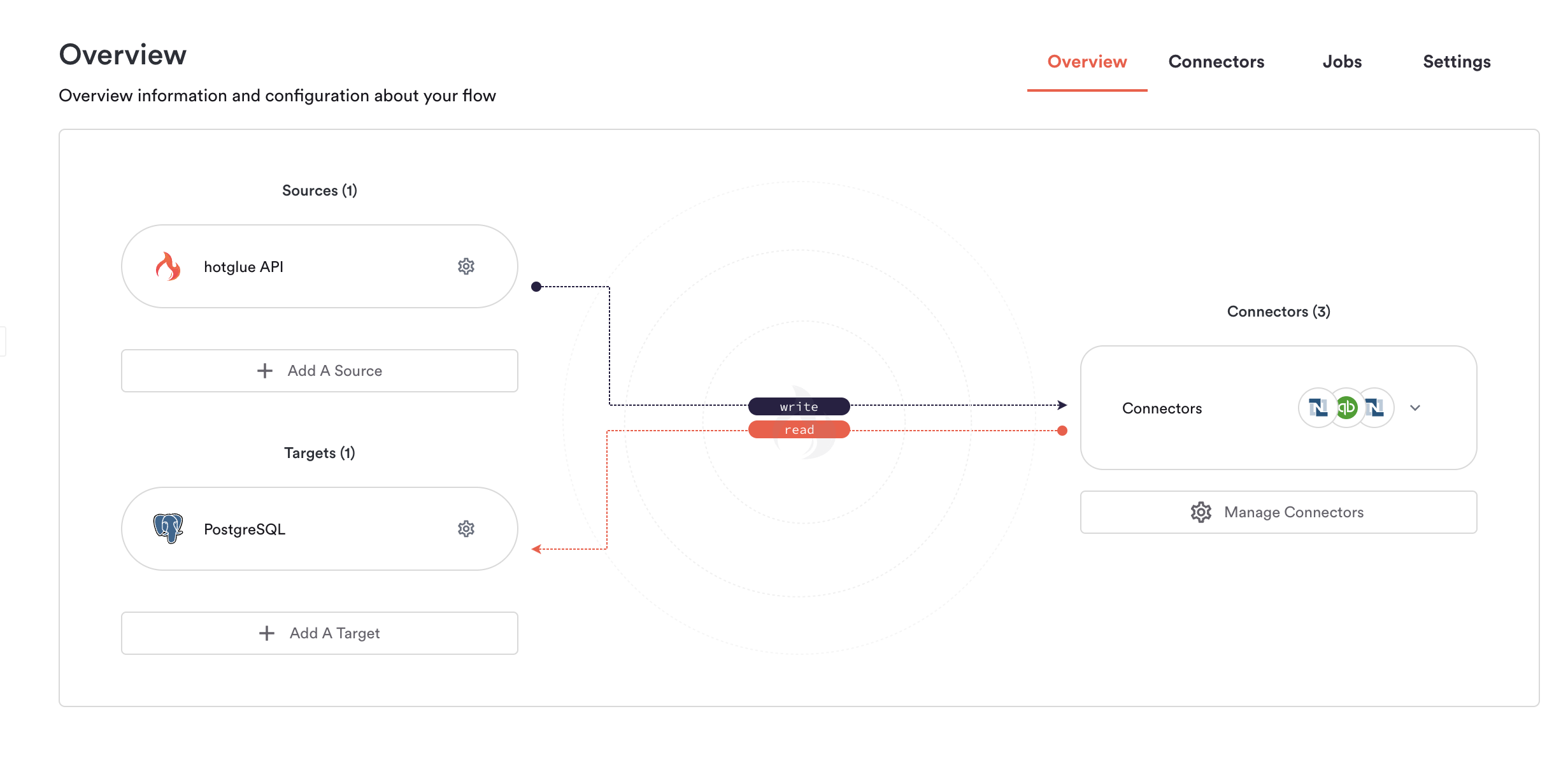 Bi-directional flows are enabled by default for new users. Let us know if you're already using hotglue and want to try out these new flows.
Subtenants in the widget 🤝
Also released this past month, you can now create multiple connections to the same connector using "subtenants." This can be used for customers with multiple shops, or parent companies with multiple business entities.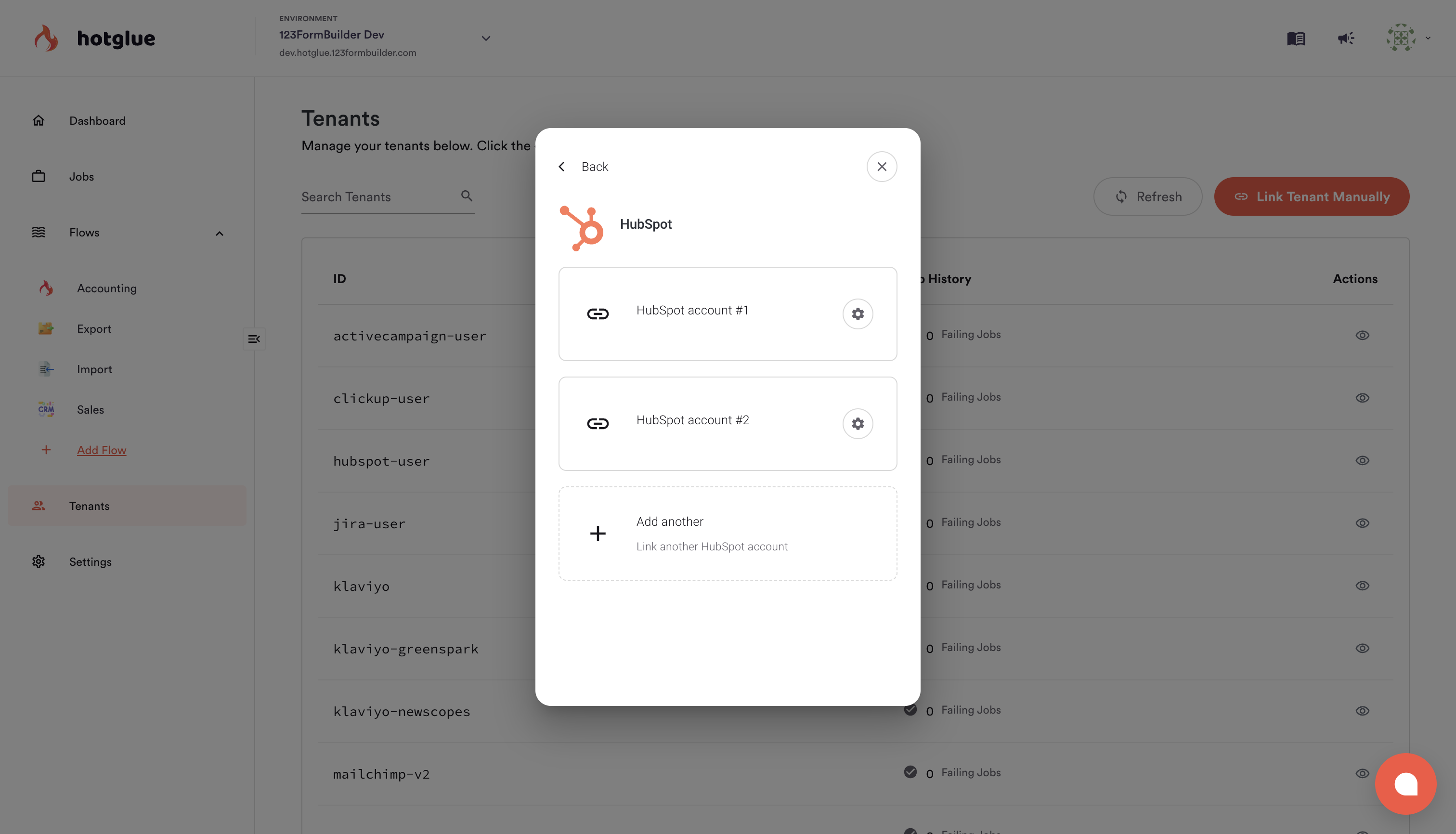 You can turn on subtenants in the widget settings.
New integrations ⚙️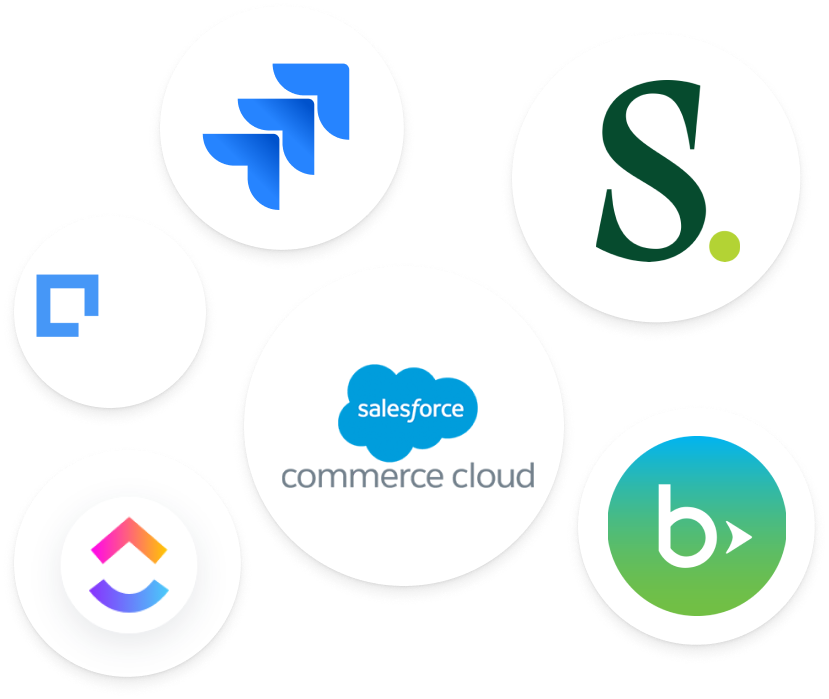 In February, our integrations team added new taps for Salesloft and Salesforce Commerce. Additionally, we added new targets for Clickup, Jira, Google Cloud SQL (Postgres), Blackbaud, and QLS.
We also released support for new triggers for Salesforce and Quickbooks
We also released improvements to the following connectors:
Taps: Sage 50 UK, Amazon Seller, Outreach, Montapacking, Salesforce Sandbox, Shopify, Zoho Books, Woocommerce, BigCommerce, Hubspot, BigCommerce
Targets: Xero, Quickbooks Desktop, Quickbooks Online, netoHQ, Snowflake
New features and improvements 🔨
Outside of our new connectors, the team made several improvements including:
A new "All Jobs" table to review and filter recent jobs across all tenants
Parquet output file type to preserve primary keys and typing
Support for mapping CSVs inside the widget
Added a promise when the widget is mounted
Configure automatic initial syncs on a flow level
Improved UI for creating default tenant jobs
Resolved stalled jobs bug
Expanded support for unified schemas
General bug fixes and stability improvements
Next up 📈
Here are some things to look forward to in the next updates:
Extended tenant management and monitoring tools
Revamped targets with granular logging, straightforward documentation, and expanded support for updating records
Job monitoring with Slack and Heap
If you have anything you would like hotglue to focus on in the near future, you can send us suggestions at hello@hotglue.xyz.
See you next month! 👋