Hi hotgluers!
Welcome to our monthly hotglue melt - we have got some awesome updates to share!
Product Updates 🚀
Connector Roadmap 🛣
Have a new integration you need for your product? Instead of building it yourself, you can use our connector roadmap to request it. We'll add it to our roadmap, and once it's built we'll reach out to you.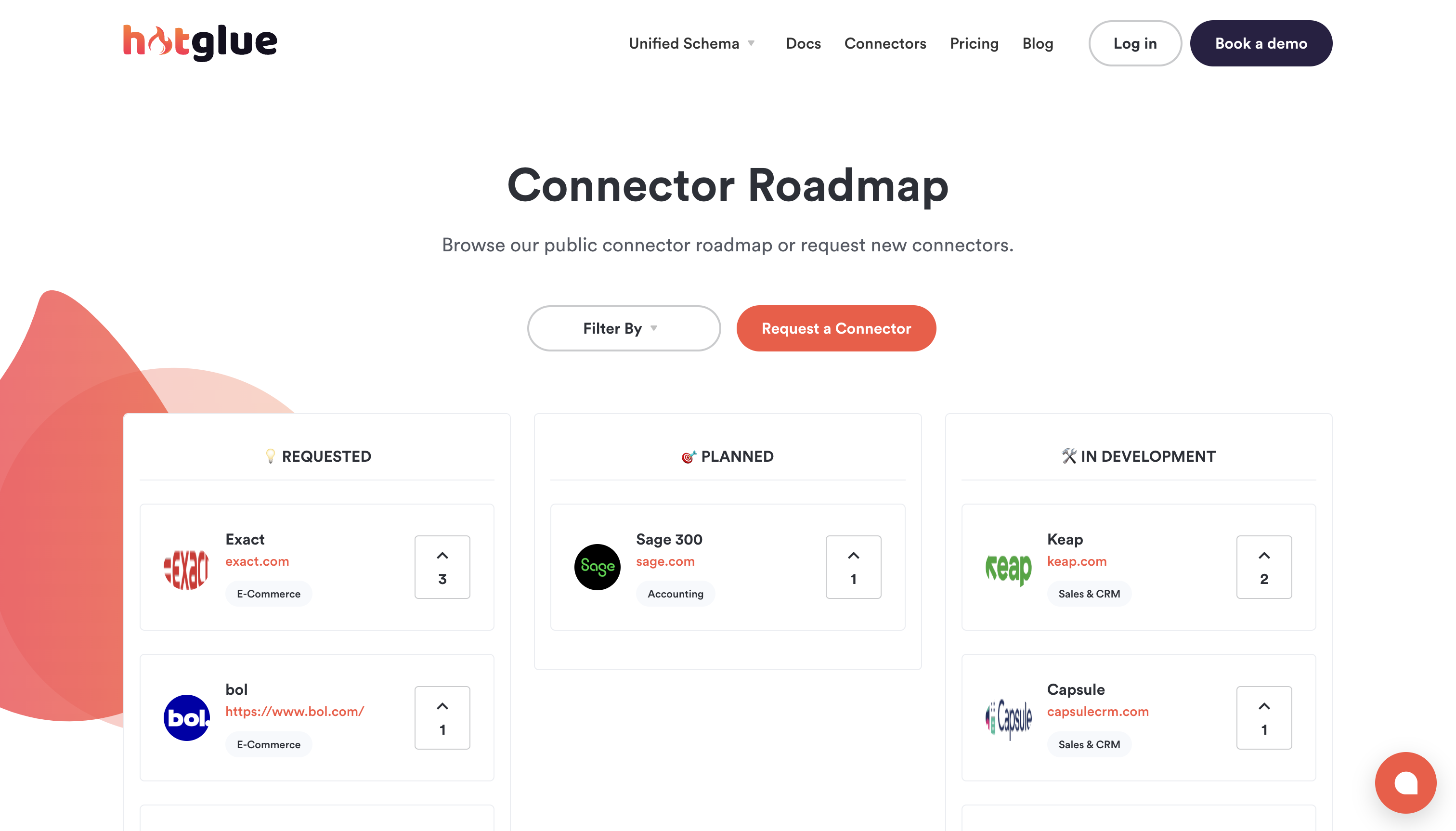 If the connector is already on our roadmap, you can use this page to upvote it and get it built faster!
New integrations ⚙️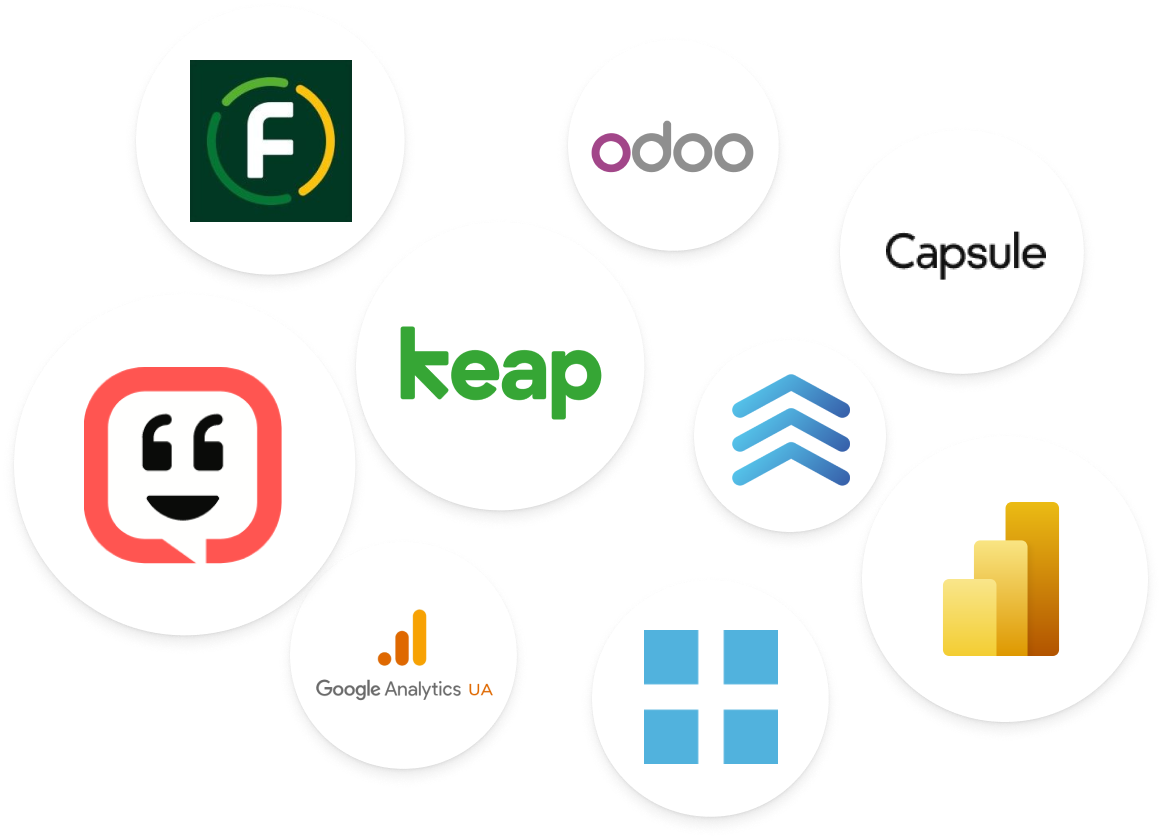 In December, our integrations team added new taps for Google Analytics UA, Capsule CRM, Keap, FollowUpBoss, PowerBI, Montapacking, Fortnox, and Kustomer. Additionally, we added new targets for Quickbooks Sandbox, Odoo, and Montapacking.
We also released support for triggers for Shopify, CapsuleCRM, Keap, FollowUpBoss, Zendesk, and Pipedrive.
We also released improvements to the following connectors:
Taps: Intacct, Asana, Hubspot, Woocommerce, Xero, Chargebee, Amazon Seller, Plentymarkets
Targets: Shopify, NetSuite, Woocommerce
New features and improvements 🔨
Outside of our new connectors, the team made several improvements including:
A toggle to avoid syncing historical data on the first sync
Ability to set the start date for linked sources via API
Ability to configure custom callback URIs
Optionally remove state from webhooks to keep data clean
Configurable increased job memory for individual tenants
Expanded support for unified schemas and real-time triggers
General bug fixes and stability improvements
Next up 📈
Here are some things to look forward to in the next updates:
New access to tenant metadata--including configs, schedules, and custom metadata--directly from the dashboard
Enhanced widget whitelabelling and customization
Expanded support for unified schemas and real-time triggers
If you have anything you would like hotglue to focus on in the near future, you can send us suggestions at hello@hotglue.xyz.
See you next month! 👋