Hi hotgluers!
Welcome to our fourth hotglue melt - we have got some awesome updates to share!
Our Team 🤝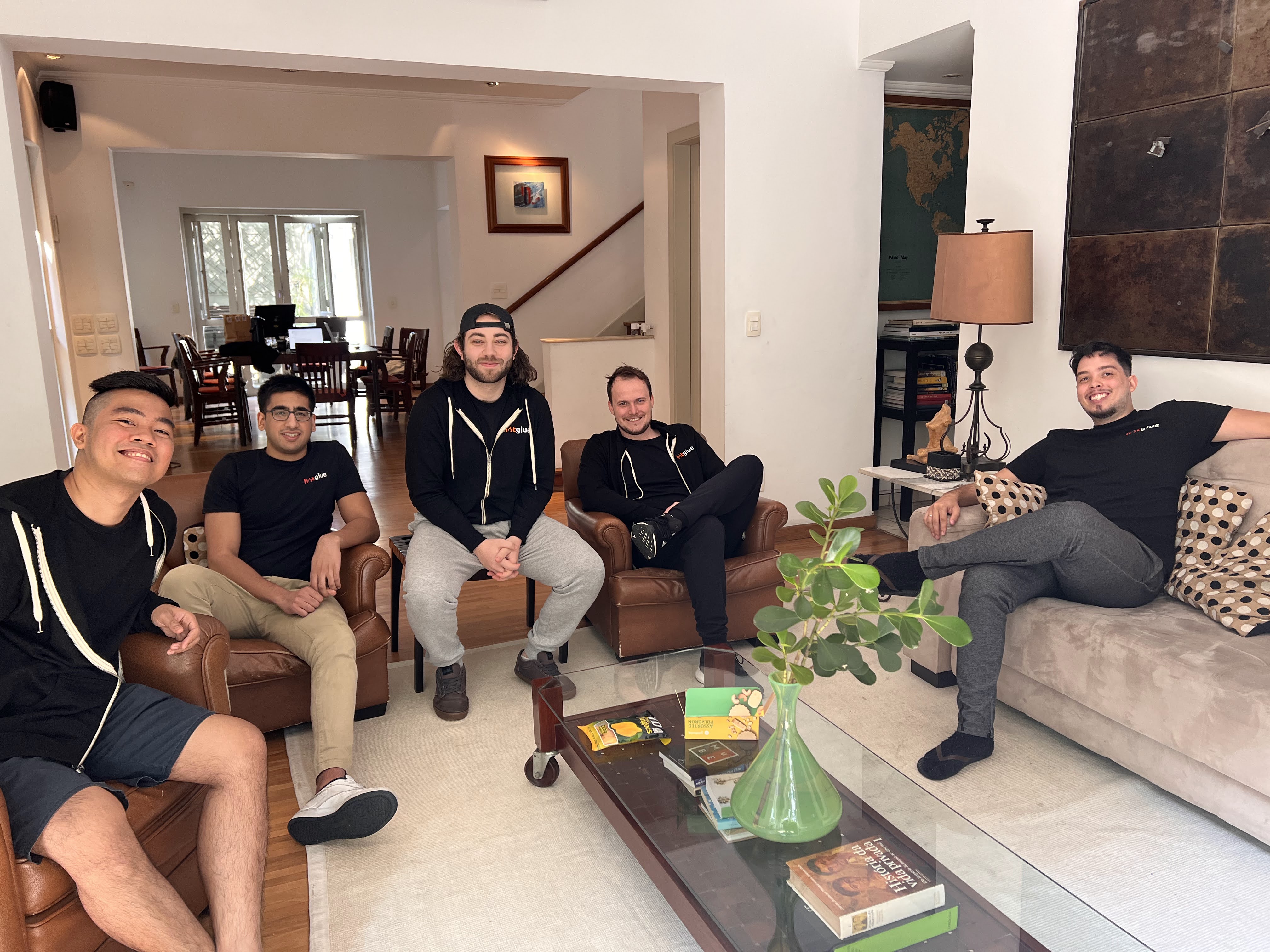 As some of you may know, the hotglue team is fully remote with members from the United States, Brazil, Pakistan, and the Philippines. We recently had our first company meetup in São Paulo, Brazil – home to our amazing frontend engineer, Breno!
We wanted to share our first team picture (with everyone wearing their new hotglue swag 😎) from the trip with all of you. None of this would be possible without your support, and we are excited to continue our mission to make building native integrations simpler.
Product Updates 🚀
Redesigned Widget 🤩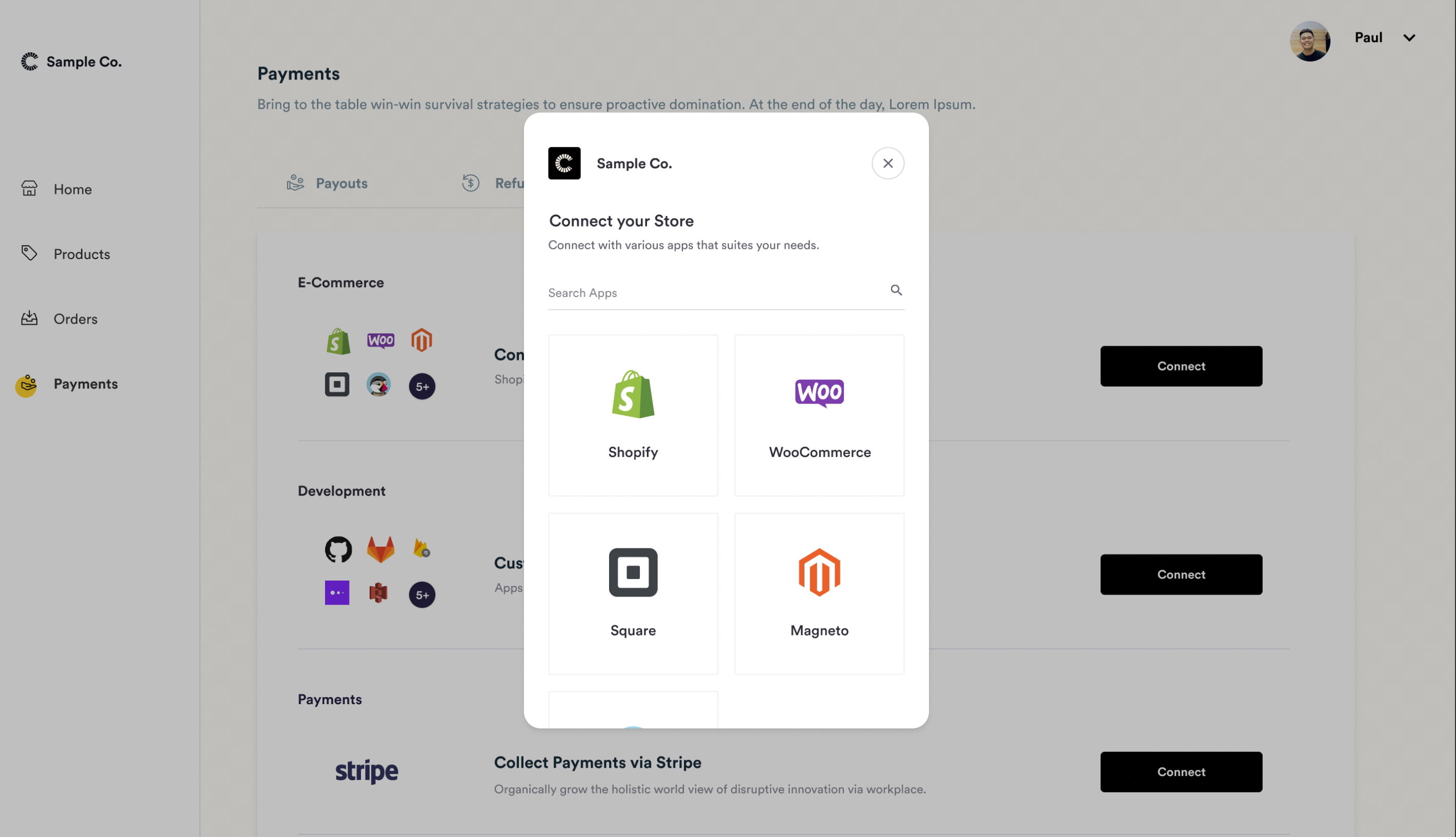 As mentioned in our last update, our product team has been hard at work on a new version of the hotglue widget. Our goals were to radically enhance the UI to give a more intuitive experience for users and deliver a polished interface. Beyond that, we are focusing on increasing the customizability of the widget so you have more control over your users integration experience.
The new widget is already available for use! You can learn how to upgrade on our docs.
We would love any feedback and suggestions you have! Feel free to reach out at at hello@hotglue.xyz
New integrations ⚙️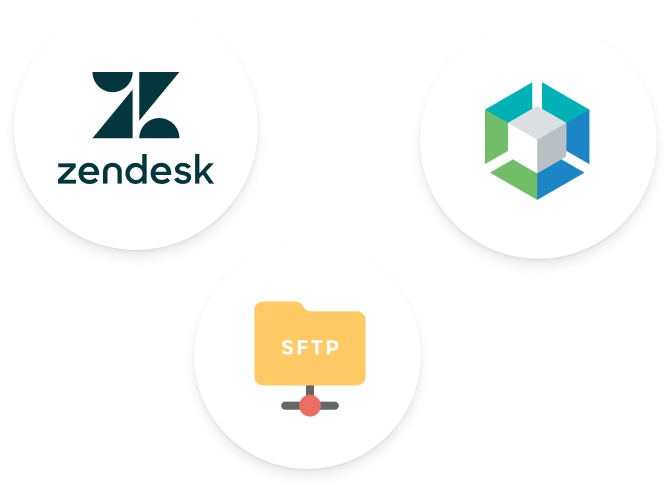 As usual, our integrations team added more integrations – notable ones include SKUVault, SFTP Files, and Zendesk. We also released improvements to the Amazon Seller, Chargebee, Magento, Unleashed, Bexio, Pipedrive, HubSpot Beta, and Fulfil integrations.
Note: We are advising all users of our HubSpot integration to upgrade to our new connector (labeled HubSpot (B) in the hotglue UI). The new connector features performance improvements and a data model that is much easier to work with. If you have any questions, please reach out to us!
New features and improvements 🔨
Outside of our awesome redesign, the team made several improvements including:
hotglue now integrates with Datadog! You can configure hotglue to push job events (success or failures) directly to your Datadog events to maintain observability in one platform. Learn more in the docs.

We have developed an improved SFTP integration (called SFTP Files), allows users to browse their SFTP server and select the files/directories they want to clone! See a preview below:

You can now use your own S3 buckets to cache job data and snapshots! If you're interested in trying this feature, contact us to help you get it setup :)
Next up 📈
Here are some things to look forward to in the next updates:
Improvements to our embeddable UI

Ability to install widget via npm
Updated React component with better performance and customizability

Improved Google Sheets integration

Unified schemas

Audit trail for sub-users
If you have anything you would like hotglue to focus on in the near future, you can send us suggestions at hello@hotglue.xyz.
See you next month! 👋